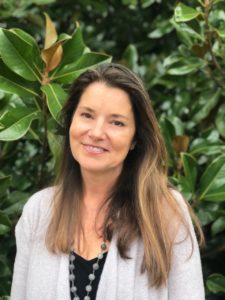 Cindy Gay
Board Chair
Cindy Gay is a person in long term recovery. She has lived in Gainesville for 29 years with her husband Jeff. They have two sons, Jeffrey and Chris.  They lost Jeffrey six years ago to an accidental drug overdose.
"I was two years sober when Jeffrey died," she says, "and had it not been for the love and support of my family and the fellowship of AA, I might not be here. Having had time to heal, I want to give back to others what was so freely given to me. I love volunteering and working with others who struggle with addiction, as well as sharing experience, strength and hope with families and loved ones of those who struggle."
Cindy and several other parents started the Parent Support Group that meets weekly at J's Place. Cindy is  a teacher by trade and loves spending time outdoors.
---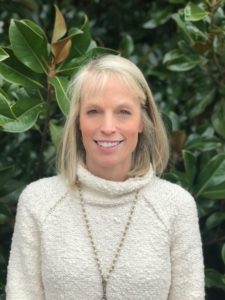 LAURA Hughes
Laura has called Gainesville her home for the past 26 years.  She enjoys spending time with her husband of 28 years, Stephen and their 3 adult children.  Laura has a degree in accounting from UGA and is currently employed at Gainesville High School. She is excited to be involved with J's Place, not only as a board member, but also through sharing her own personal journey as a person in long term recovery.  She has a passion for helping others achieve and maintain the gift of sobriety.
---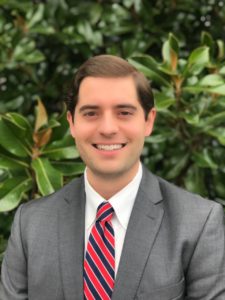 Brannon Nix
Turner Wood & Smith
Brannon was born and raised in Hall County and graduated from North Hall High School in 2008. He attended Georgia College & State University, studing Business Management. After college, Brannon began working in the insurance field ultimately landing at Turner, Wood, & Smith in 2017. "Growing up through high school and later in college, I witnessed first-hand the effects of addiction.," he says. "My passion comes from helping those with addiction issues who fight everyday to put their best foot forward. As a community we have to do more to help those in need. The Jeffery Dallas Gay Jr. Recovery Center is this community's first step in putting our best foot forward."
---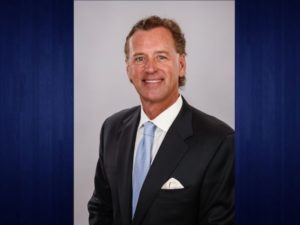 Raleigh T. (Rob) Robinson
Walters Mgt Co./Loan South Finance Corp.
Originally from Bainbridge, GA, Rob graduated from Bainbridge High School and studied economics at Bainbridge College. He worked in the family consumer finance business from 1984-1996 until founding Loan South Finance Corporation in 1996, operating 13 locations in Georgia and Alabama. Rob joined Walters Management Co. as CEO in 2007 with over 100 operations in Georgia, Texas, Tennessee and Alabama.
He is married to the former Kelly Walters, has 4 daughters: Paige, Ivy, Peaches, and Georgia and enjoys hunting and fishing, golf, boating and playing the drums. Rob is a member of Gainesville First United Methodist Church, Gainesville Kiwanis Club, and has served on numerous boards and civic organizations throughout Georgia, including Past President of Georgia Installment Lenders Association, Texas Consumer Finance Association, Alabama Lenders Association, Tennessee Independent Finance Association, Lakeview Academy Board of Trustees, Elachee Nature and Science Center, and Chattahoochee Bank of Georgia Board of Directors.
---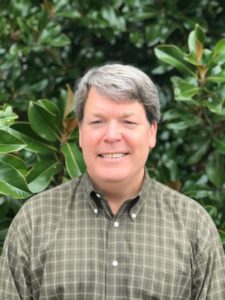 GlenN Smith
Wayne Farms
Glenn B. Smith has been the Director of Feed Ingredient Procurement since 2011 for Wayne Farms LLC, Oakwood, GA, purchasing and coordinating delivery of all feed ingredients for the 6th largest poultry processor in the USA.  An Atlanta native, Glenn and his family reside in Flowery Branch. He holds a BA in History from Washington and Lee University, 1988.  Glenn feels blessed to have a sobriety date of January 4, 2007.
---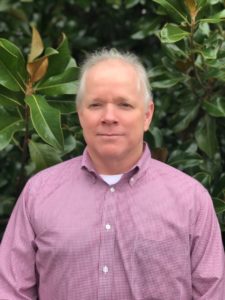 Reese Daniel,
Community voLunteer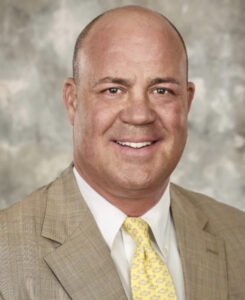 WILL WHITE,
---
Dallas Gay, Emeritus
Lisa Hartley
Jessi Emmett
Dave Smith
Art Gallegos Jr.