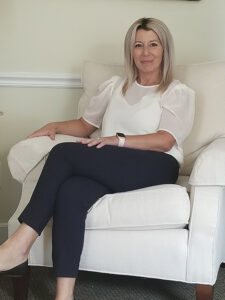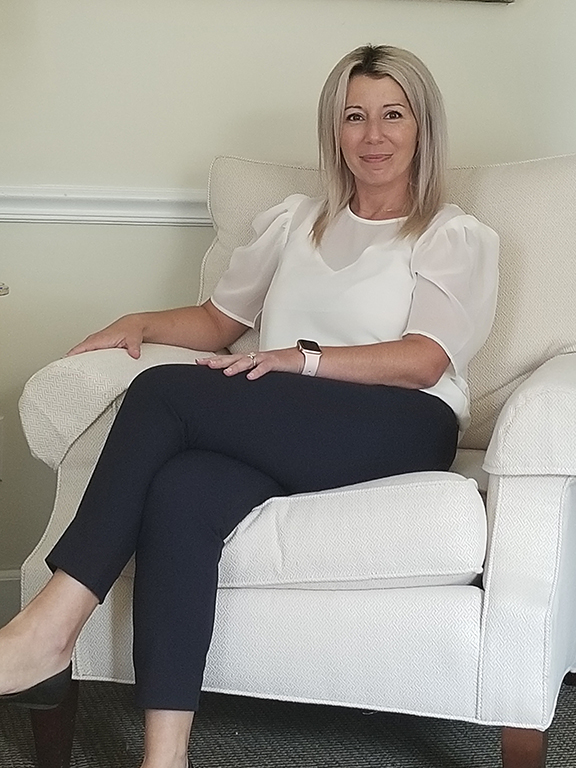 Jordan Hussey
Executive Director
Email
Jordan Hussey is a person in long-term recovery and makes it her life's mission to help others who facing similar struggles. During her early recovery from Substance Use Disorder, she found many people didn't talk about recovery, wellness or the resources that are available. Today, Jordan speaks about that struggle and uses her experience to advocate and empower others and to connect them with the resources they may need.
Before joining J's Place, she worked with the Georgia Council on Substance Abuse as a Neonatal Intensive Care Unit Peer Recovery Coach at Northeast Georgia Medical Center. Prior to this she was a Substance Abuse Tech at Twin Lakes Recovery Center.
She is Certified as a Peer Specialist in Addictive Diseases, Certified Addiction Recovery Empowerment Specialist, in Medication Assisted Treatment and Trauma Informed Care as well as Whole Health Action Management.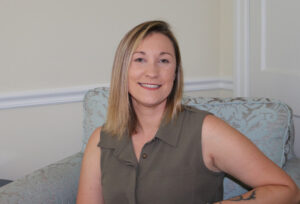 Rebecca Wagner, Recovery Coach
Rebecca Wagner is a person in long-term recovery. Being a native to the Northeast Georgia area, strengthening her community is very near and dear to her heart.  She says, "it is an incredibly rewarding experience serving the community in which I took so much away from."
Early in Rebecca's recovery journey, she found she had a passion for helping other's reach their own individual recovery goals. However, Rebecca recognizes that addiction impacts so many more than just the individual and is a firm believer in applying a holistic approach to recovery with the family component. "Addiction has a ripple effect. Family members need to recover too. Support, education, and establishing a new family dynamic is key to a successful recovery. In healing as a collective, we are able to restore families and strengthen communities."
Before joining J's Place, Rebecca worked for Acceptance Recovery Center and Community Recovery Center, as well as an internship at the DIVAS Who Win Freedom Center in Athens, Ga. She is certified as a Peer Support Specialist in both Mental Health and Addictive Disease, a Certified Addiction Recovery Empowerment Specialist, and has training in Medically Assisted Treatment, Trauma Informed Care, and Wellness Recovery Action Planning. She is actively pursuing her National Certified Peer Support Specialist certification.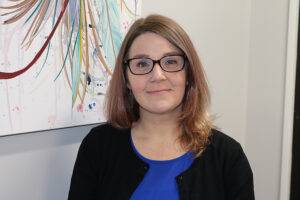 Katie Dunagan, Recovery Coach

Katie Dunagan is a woman in long term recovery who's finally living her dream. Katie is a peer recovery coach and a native of Gainesville Georgia. She loves this community and is passionate about helping those that are struggling with substance use disorder. She has achieved many of her lifetime goals during sobriety. After graduating from Hall Co. Drug Court in 2013, she discovered her passion for helping others. She went back to college in 2016 and graduated from UNG in 2020 with a B.S. in psychology and sociology. She would also like to become a Level 2 Certified Addiction Counselor. Her focus is to help other addicts navigate their recovery. Addiction affects every community, and Katie wants to reduce the stigma surrounding addiction and to make recovery the expectation in the Hall County Community.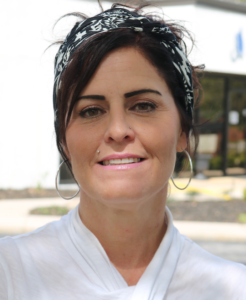 Kara Rebello, Recovery Coach

Kara Rebello is a woman in long term recovery.  She is passionate about helping others. Kara is a strong believer that each step in recovery is important, and everyone's path is different.  She was born and raised in New York where she was a Certified Recovery Peer Advocate for The Addiction Center of Broome County.   It didn't take her long to realize that this is what she was meant to do. Kara relocated to Georgia in 2018 and continued sharing her experiences and personal journey in hopes that others will see that recovery is possible.  Before joining J's Place, she worked at an adolescent, inpatient facility for almost 2 years.
Kara stated, "I believe one of the most important things we can do for our community is to educate residents about addiction, and recovery."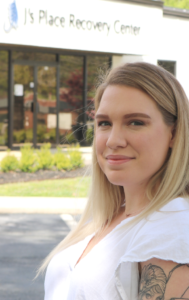 Lauren Thompson, Recovery Coach

Lauren Thompson is a woman in long term recovery whose perseverance through substance abuse and mental health challenges has allowed her to help others who still suffer. After graduating Hall County's H.E.L.P. Court in 2020, Lauren found herself wanting to give back the hope, encouragement, healing, and support that was given to her. Lauren says, "a lot of people struggle with recovery because of the absence of a genuine support system and meaningful peer connections. I want to be a person who changes that for them." Through J's Place and other recovery pathways, she has made progress with this goal. Lauren has been able to reach many of the men and women who still battle with addiction and other co-occurring disorders, helping them along on their recovery journey.
In addition to serving as a Peer Recovery Coach, she is also working towards becoming a Certified Addiction Recovery Empowerment Specialist and hopes to specialize in mental health, Trauma Informed Care, Addictive Diseases, and Medication Assisted Treatment in the future.