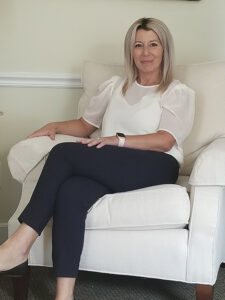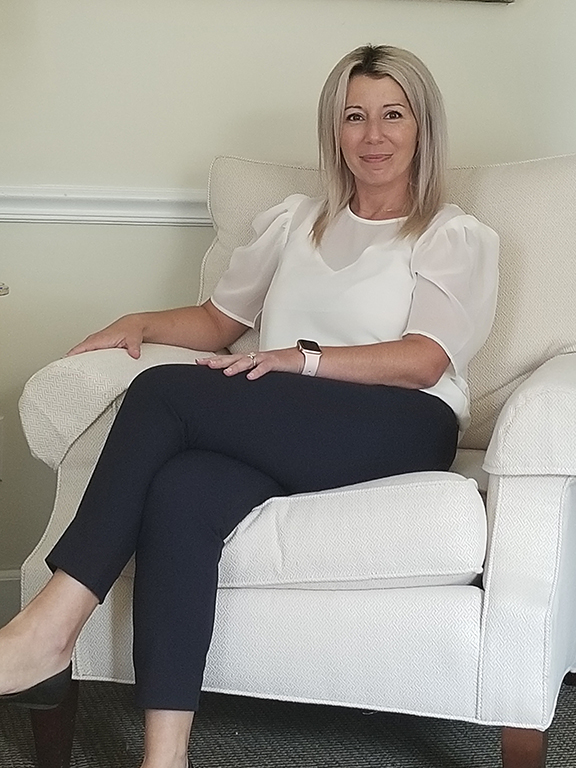 Jordan Hussey
Executive Director
Email
Jordan Hussey is a person in long-term recovery and makes it her life's mission to help others who facing similar struggles. During her early recovery from Substance Use Disorder, she found many people didn't talk about recovery, wellness or the resources that are available. Today, Jordan speaks about that struggle and uses her experience to advocate and empower others and to connect them with the resources they may need.
Before joining J's Place, she worked with the Georgia Council on Substance Abuse as a Neonatal Intensive Care Unit Peer Recovery Coach at Northeast Georgia Medical Center. Prior to this she was a Substance Abuse Tech at Twin Lakes Recovery Center.
She is Certified as a Peer Specialist in Addictive Diseases, Certified Addiction Recovery Empowerment Specialist, in Medication Assisted Treatment and Trauma Informed Care as well as Whole Health Action Management.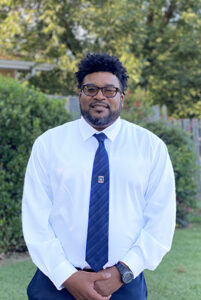 Gregory O'Hara
As a person in long-term recovery, Greg has been a championing advocate for behavioral health and substance abuse. When Greg served in the Army as a field medic during the Gulf War era, he came back with PTSD. "Back then it was called shell-shocked; I absolutely knew nothing about what I had been experiencing. " My life was literally out of my hands."
After seeking mental health treatment, Greg started attending support groups for his sobriety, creating a great support network and has remained sober ever since.  His accomplishments and trainings include, Certified Peer Specialist-Mental Health, Trauma Informed Care, Wellness Recovery Action Planning, and Opioid Risk Assessment, Mitigation, and Management. These are just a few of the talents that he brings to J's Place.
Greg is all about spreading the knowledge and awareness of recovery to help struggling peers. He is a firm believer that change is possible for those who allow themselves the opportunity to do so. Getting peers connected to services is his life's passion. A willingness to share his experiences of hope and resiliency guide him as he supports others who are need the gifts of recovery. He invites you to come celebrate the power of recovery through community outreach.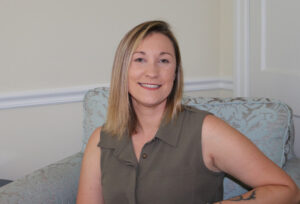 Rebecca Wagner is a person in long-term recovery. Being a native to the Northeast Georgia area, strengthening her community is very near and dear to her heart.  She says, "it is an incredibly rewarding experience serving the community in which I took so much away from."
Early in Rebecca's recovery journey, she found she had a passion for helping other's reach their own individual recovery goals. However, Rebecca recognizes that addiction impacts so many more than just the individual and is a firm believer in applying a holistic approach to recovery with the family component. "Addiction has a ripple effect. Family members need to recover too. Support, education, and establishing a new family dynamic is key to a successful recovery. In healing as a collective, we are able to restore families and strengthen communities."
Before joining J's Place, Rebecca worked for Acceptance Recovery Center and Community Recovery Center, as well as an internship at the DIVAS Who Win Freedom Center in Athens, Ga. She is certified as a Peer Support Specialist in both Mental Health and Addictive Disease, a Certified Addiction Recovery Empowerment Specialist, and has training in Medically Assisted Treatment, Trauma Informed Care, and Wellness Recovery Action Planning. She is actively pursuing her National Certified Peer Support Specialist certification.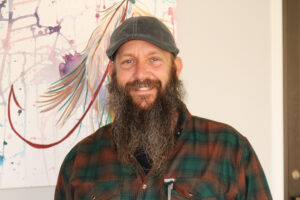 Matthew "Scully" Mize is a man in long term recovery who enjoys the opportunities he has working with individuals with substance use disorder as well as mental health challenges. Early in his recovery he knew there was a need for advocates who understood the challenges that come with substance use disorders and through his lived experiences he would have a voice in sobriety. Inviting connection and understanding.
Scully successfully completed the Hall Co. Drug Court program in 2018 and volunteered continued to with Daily Reporting Center. He has achieved his certifications of Forensic Peer Mentor (FPM) with the Ga. Mental Health Consumer Network and Certified Addiction Recovery Empowerment Specialist (C.A.R.E.S.) with the Ga Council on Substance Abuse. He is also pursuing a certification as an level 1 Addiction Counselor and a member in good standing with the Association of Recovering Motorcyclist (.A.R.M.) Ch 84.
Before coming to J's Place, he worked at Acceptance Recovery Center in Athens, Ga who specializes in a high risk, high needs population. Focused on developing coping skills, resources to maintaining a recovery lifestyle, and reconnecting families in a residential setting.