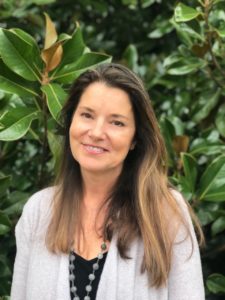 Cindy Gay
Board Chair
Cindy Gay is a person in long term recovery. She has lived in Gainesville for 29 years with her husband Jeff. They have two sons, Jeffrey and Chris.  They lost Jeffrey six years ago to an accidental drug overdose.
"I was two years sober when Jeffrey died," she says, "and had it not been for the love and support of my family and the fellowship of AA, I might not be here. Having had time to heal, I want to give back to others what was so freely given to me. I love volunteering and working with others who struggle with addiction, as well as sharing experience, strength and hope with families and loved ones of those who struggle."
Cindy and several other parents started the Parent Support Group that meets weekly at J's Place. Cindy is  a teacher by trade and loves spending time outdoors.
---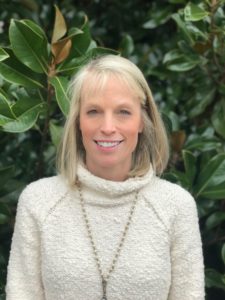 LAURA Hughs
Laura has called Gainesville her home for the past 26 years.  She enjoys spending time with her husband of 28 years, Stephen and their 3 adult children.  Laura has a degree in accounting from UGA and is currently employed at Gainesville High School. She is excited to be involved with J's Place, not only as a board member, but also through sharing her own personal journey as a person in long term recovery.  She has a passion for helping others achieve and maintain the gift of sobriety.
---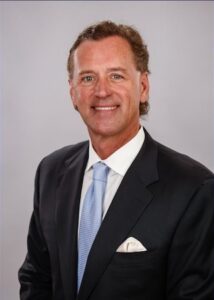 Raleigh T. (Rob) Robinson
Walters Mgt Co./Loan South Finance Corp.
Originally from Bainbridge, GA, Rob graduated from Bainbridge High School and studied economics at Bainbridge College. He worked in the family consumer finance business from 1984-1996 until founding Loan South Finance Corporation in 1996, operating 13 locations in Georgia and Alabama. Rob joined Walters Management Co. as CEO in 2007 with over 100 operations in Georgia, Texas, Tennessee and Alabama.
He is married to the former Kelly Walters, has 4 daughters: Paige, Ivy, Peaches, and Georgia and enjoys hunting and fishing, golf, boating and playing the drums. Rob is a member of Gainesville First United Methodist Church, Gainesville Kiwanis Club, and has served on numerous boards and civic organizations throughout Georgia, including Past President of Georgia Installment Lenders Association, Texas Consumer Finance Association, Alabama Lenders Association, Tennessee Independent Finance Association, Lakeview Academy Board of Trustees, Elachee Nature and Science Center, and Chattahoochee Bank of Georgia Board of Directors.
---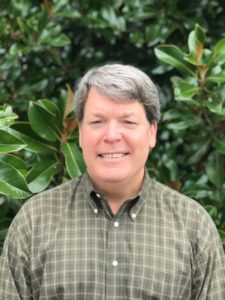 GlenN Smith
Wayne Farms
Glenn B. Smith has been the Director of Feed Ingredient Procurement since 2011 for Wayne Farms LLC, Oakwood, GA, purchasing and coordinating delivery of all feed ingredients for the 6th largest poultry processor in the USA.  An Atlanta native, Glenn and his family reside in Flowery Branch. He holds a BA in History from Washington and Lee University, 1988.  Glenn feels blessed to have a sobriety date of January 4, 2007.
---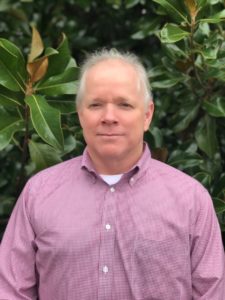 Reese Daniel,
Community voLunteer
Reese is a certified addiction counselor who worked for decades in the treatment field. His former positions included CEO for Twin Lakes Recovery Center, COO at Peachford, and Business Development Manager at Laurelwood.  He holds a Bachelor's in Psychology and is an active community volunteer, serving as Co-Chair of United Way's One Hall Mental and Behavioral Health Committee.
---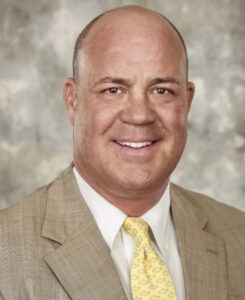 WILL WHITE
---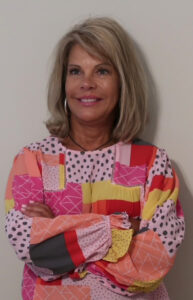 LISA HARTLEY

Lisa was born and raised in Hall County and is a graduate of North Hall High School. She graduated summa cum laude from Brenau University with a BS degree in both Business Administration and English. Having worked as a certified paralegal for many years at a law firm specializing in Education Law, Lisa has experience in both the legal and educational arenas. She has been involved in the recovery community for over 12 years.
In addition to enjoying reading, exercise and spending time with family and friends, she has a passion for serving the community and those in recovery.
---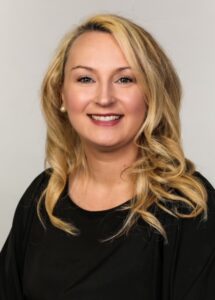 JESSI EMMETT


Jessi was born and raised in hall County and is a graduate of North Hall High School. She received her undergraduate degree in Psychology from North Georgia College and State University and a master's degree in Professional Counseling from Argosy University. She is a Licensed Professional Counselor, Certified Master Addictions Counselor, Certified Clinical Supervisor for addiction counselors, and a Certified Professional Counselor Supervisor. Jessi currently serves as the Director for Treatment Services and helps oversee the various accountability court programs in the Northeastern Judicial Circuit. Jessi has served on numerous boards and committees on the local and state level including Hall County Family Connection Network, Partnership for a Drug Free Hall, LPCA Georgia, and Georgia Addiction Counselors Association. She has a passion for serving the community and those in recovery.

---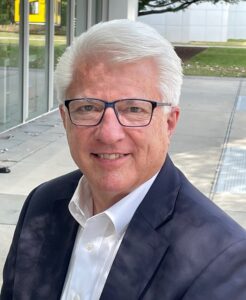 DAVE SMITH

Dave is a retired HR executive who now focuses his time on a number of volunteer boards. He and his wife, Beckie, live in Gainesville and attend Gainesville First United Methodist Church. They have two children and three grandchildren all of whom live in the Denver, CO area. Apart from his board work, Dave enjoys woodworking, singing in their church choir and time with friends.
---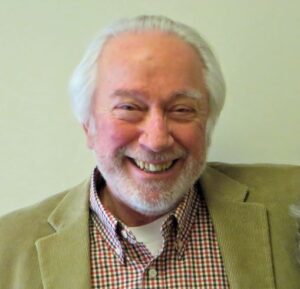 GARTH GOODRICH
Garth was born and raised in western New York State near the Finger Lakes area.  He attended Alfred University and earned a BS in Engineering in 1966.  After graduation, he joined PPG Industries and served in several positions in Sales/Manufacturing  Management for 40 years.
He's married to Beverly Goodrich for over 55 years.  The couple has 3 daughters and 5 grandchildren.  Garth was transferred from Boston to Atlanta in 1984.  The family lived in Roswell for 9 years and moved to Gainesville in 1993.  They are members of Gainesville First United Church.  They love to travel and  have been on several mission trips to Honduras and two educational trips to Israel.
Garth has been involved with recovery for over 35 years. He says, "Thanks to God, Family, and friends my last drink of Alcohol was in December 1985. I am proud and pleased to serve on the board at J's Place.  I have great respect for the mission and commitment made by the founders and look forward to offering whatever I can contribute to continuing success. "
---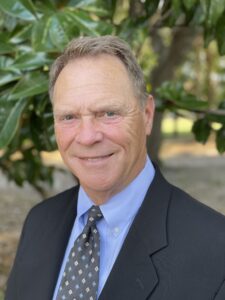 BILL MORRIS
Bill graduated from the University of Mississippi and holds a Juris Doctorate from Mississippi College School of Law. Bill and his wife, Betsy, have 2 children and 5 grandchildren. Bill is retired and enjoys playing golf as well as hunting and fishing.