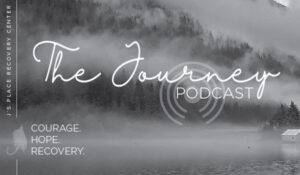 EPISODE 2 of The Journey Podcast:
In this episode,  Jordan talks with Judge Jason Deal and Accountability Court's Jessi Emmett about the 20th Anniversary of the Accountability Courts and the remarkable impact the courts have had on the recovering community.
Soon, this podcast will be available on Spotify and Apple Podcast.  Until then, check this J's Place web site for updates.